Sunday Services
It is good to meet together.
On Sunday mornings at 10:30 you can join us live on YouTube livestream or in person at the church building. Visit our youtube channel to find our video when we're live, or see services from previous Sunday mornings. 
On Sunday evenings at 6:30pm we currently have a Bible study on Zoom. You can join us on PC, tablet or smart phone just download the zoom app. It's free and requires no registration, just use this link to download the app and join the meeting. The meeting does have a password, please contact the  or see our Sunday morning livestream if you don't know it!
Coronavirus Guidance
For all the information about returning to church during the coronavirus recovery please take a look at this video:
What to expect on a Sunday Morning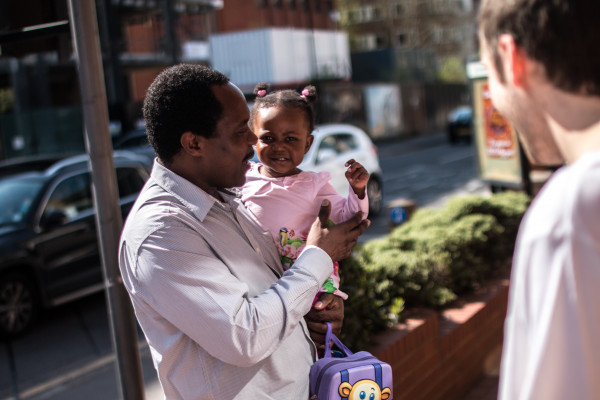 Everyone is welcome to join us online, or in person for our Sunday morning services. 
The service starts at 10:30, so it's best to arrive before then, people begin to gather from 10:00am. You'll be greeted at the door by our welcome team who will be able to answer any initial question you may have. We have a balcony so you can choose to sit upstairs or downstairs - wherever you are most comfortable. If you have a buggy this can be left in the foyer or chairs can be removed downstairs to make space for you. 
Most of our services start with everyone together for the first 20-30 minutes while we sing, pray and worship together. Then children and young people under 15 will usually leave for their own groups. (About once a month we have all-age services where the majority of the congregation stay together). Whilst the children are in their groups the rest of the congregation will continue in worship and listen to a talk which is usually about 25 minutes long. 
The service usually finishes by about 12:00, and then you're welcome to join us for tea and coffee served in the back hall of the church. 
You don't need to bring anything with you for a Sunday morning - a Bible can be provided if you would like one. You don't need to dress in a particular way - some people dress up smart, others are comfortable in jeans and a T-Shirt - it's up to you. 
We look forward to welcoming you.